Mean while in the autumn statement...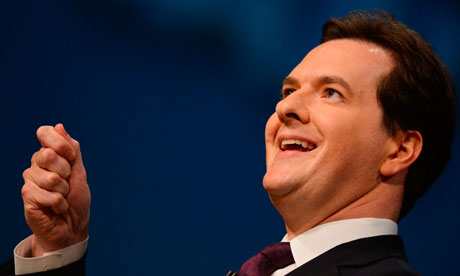 Hey guyyys.. derp derp... the deficit is still here derp. Don't think our policies work derp. However
let me throw some forecasts at you and say 'there is no miracle cure'.
'General public and the labour camp reply...'
George Osborne will present the governments progress or... lack of... in solving the economic crisis. Many deem the policies used to restart the economy and decide where to cut spending in areas a complete failure. The financial times have aided the chancellor with some tips: scrap the fuel duty and start spending more money in schools. He has to simultaneously make short term changes and long term investments. The fuel duty scrapping will aid motorists and hence workers. They will not be tempted to stay in if it seemed to save money monthly etc. this fuel saving helps long distance workers.
This will also encourage unemployed to citizens to go out and try and find a job. If it costs more for them to do that and they are already on benefits. They will rather use that fuel money for a pint etc.
I think many freelance stockbrokers, investment bankers and talented economic analysts should voice out to Osborne or at least get paid to help him. We need more experienced minds to help precisely predict the complex economic system.
In other news.... it's Christmas soon!!!